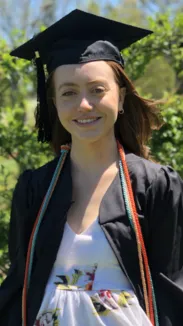 Cassidy Martin - Chiropractic Assistant
Cassidy graduated from Eastern Connecticut State University in May of 2019 with a Bachelor of Science. During her undergrad, she was a professor's assistant in the teaching of anatomy and physiology as well as microbiology. She is a member of the Phi Theta Delta Health Science Honor Society. Cassidy hopes to continue her education and become a nurse. Her favorite part of being on Dr. O'Malley's team is getting to know the patients and seeing their well-being improve through Chiropractic therapy.
Sarah Laws - Office Manager
Sarah has over 17 years combined office experience. In 2012 she graduated head of her class with a Paralegal degree. After several years in the legal field she has decided that the medical field is more rewarding. She loves being part of Dr.O'Malley's team and enjoys seeing the wonderful healing benefits of Chiropractic care. When not at work she enjoys spending time with her family and her daughter, Mariah.